Welcome to Rosie's Pottery and crafts
Rosie's Pottery and Crafts is an artisan ceramics and gift shop situated along the Wild Atlantic Way in the heart of Easkey, Co. Sligo. Owned by renowned designer Rosemary Mc Gowan, each piece is hand-crafted and fired on-site in her working studio that she shares with her beloved dog Leo.

Rosies pottery is durable, functional and designed for everyday use, however it is her distinctive hand-painting and flower stem-printing techniques that give her work its delicate look and feel.
Soon our online shop will be up and running. Here's a sneak peek of just some of the products that will be available to purchase online.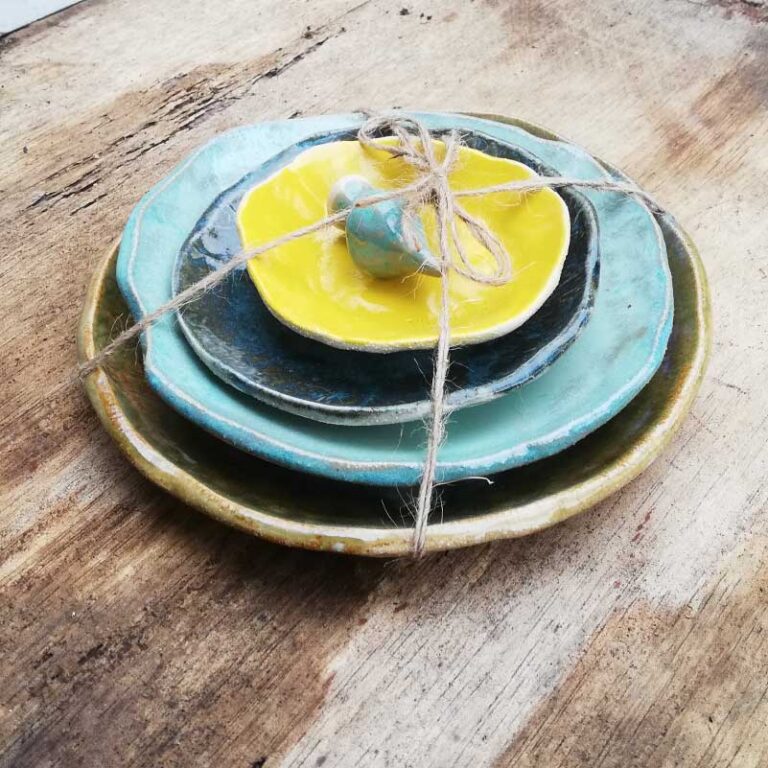 This collection of tiered plates is one of our best sellers. Perfect for tapas, dips or entrees, these plates can be used individually or as a serving set. Each set comes with a cute matching ceramic mushroom. Colours and sizes may vary, contact Rosie for details.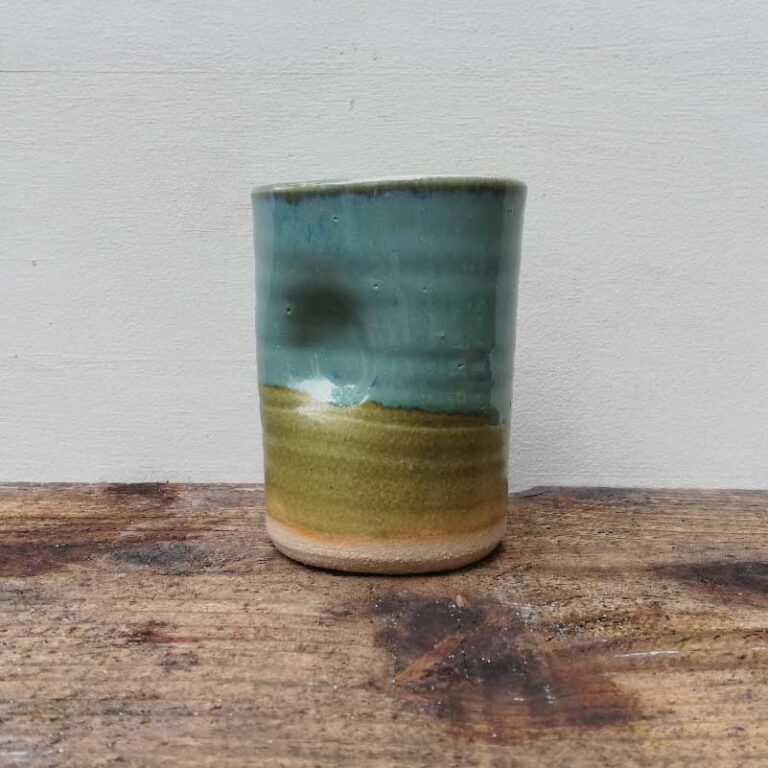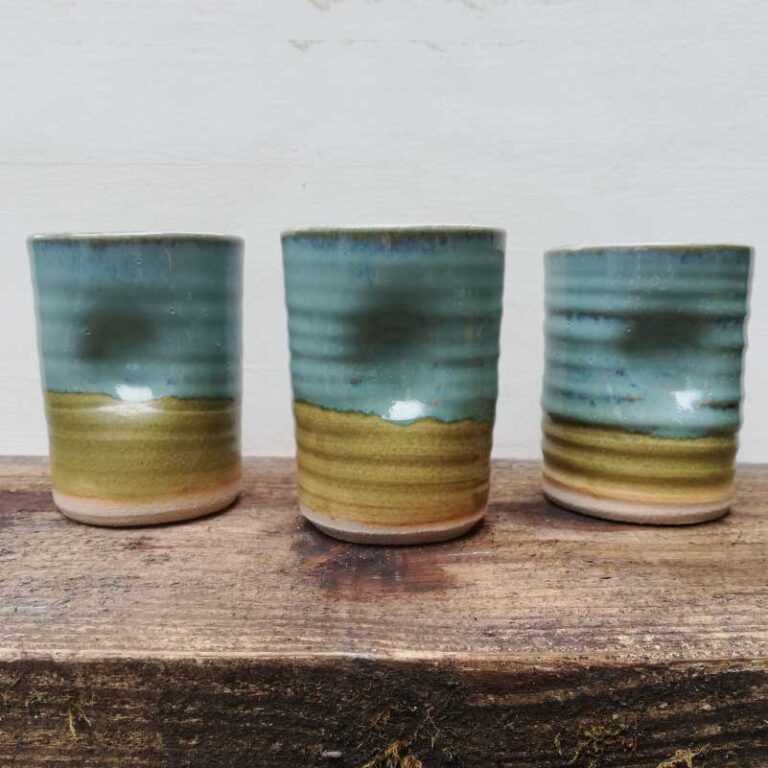 These handleless mugs can be sold separately or as part of a set. They are perfect for morning coffee or tea and their robust shape keeps your drink warm or cool as you need it. These mugs come in a range of colours and feature Rosies distinctive gradient colour dying technique.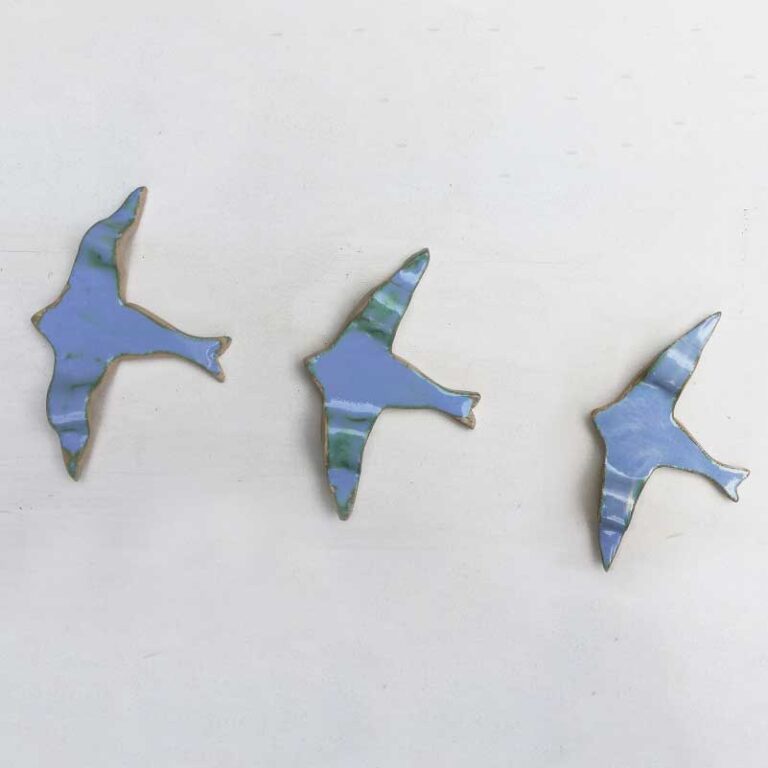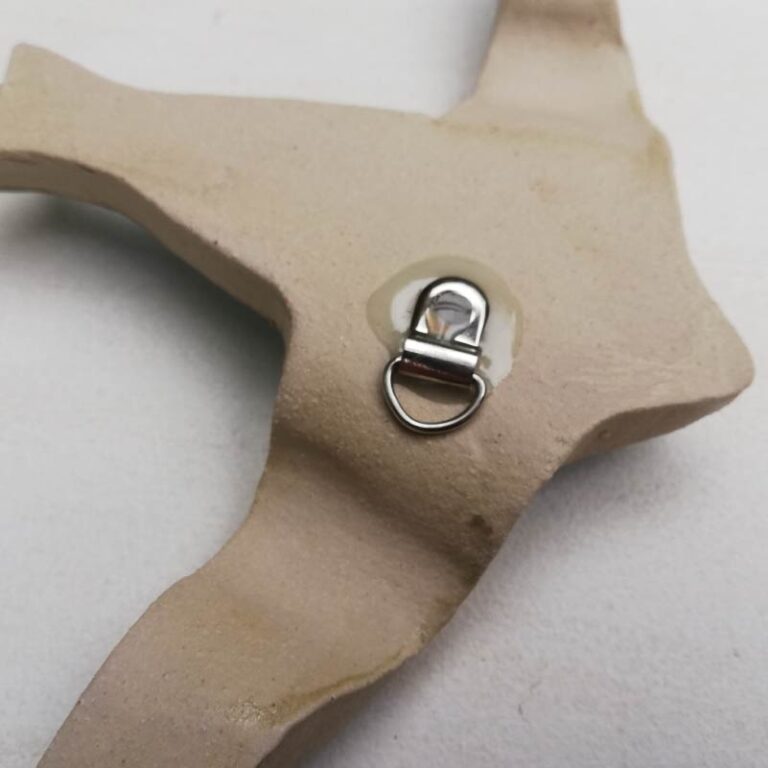 These ceramic flying birds can be sold separately or as a set of three. All birds are ready to hang and are affixed with a hanging loop at the rear.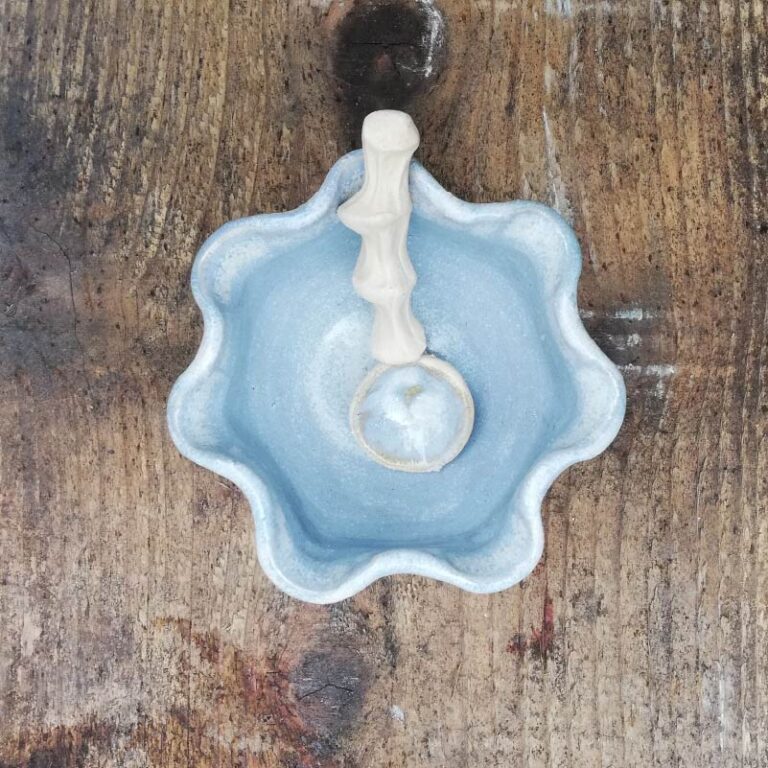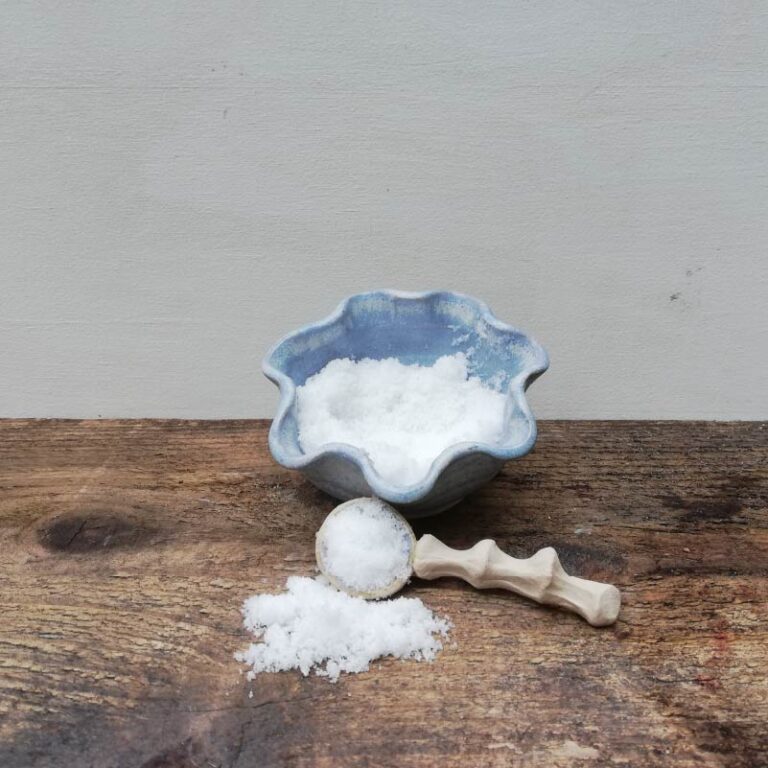 These thumb pressed spice bowls and matching spoon are perfect for serving spices, herbs, sauces or oils, sugar or cinnamon.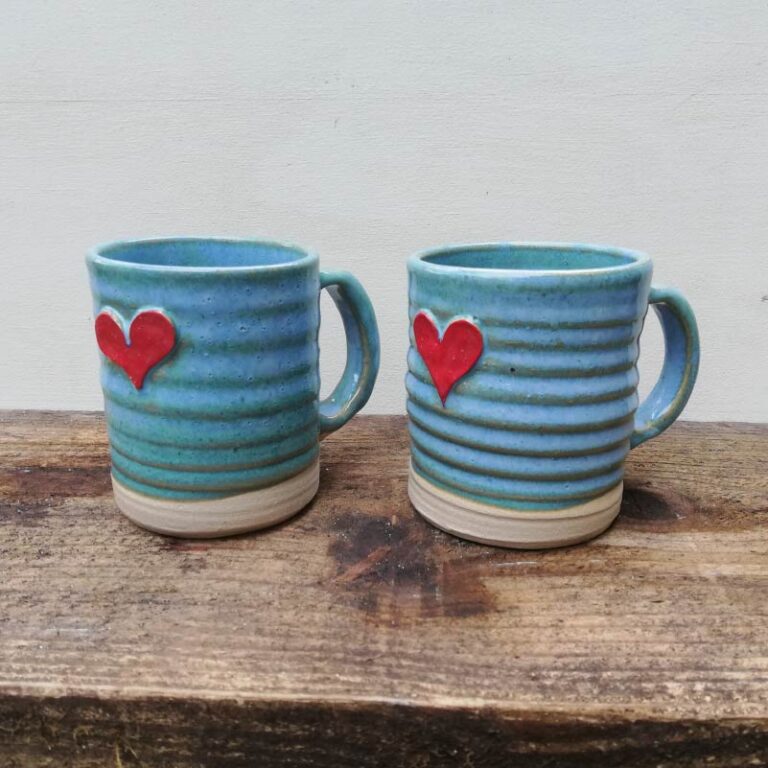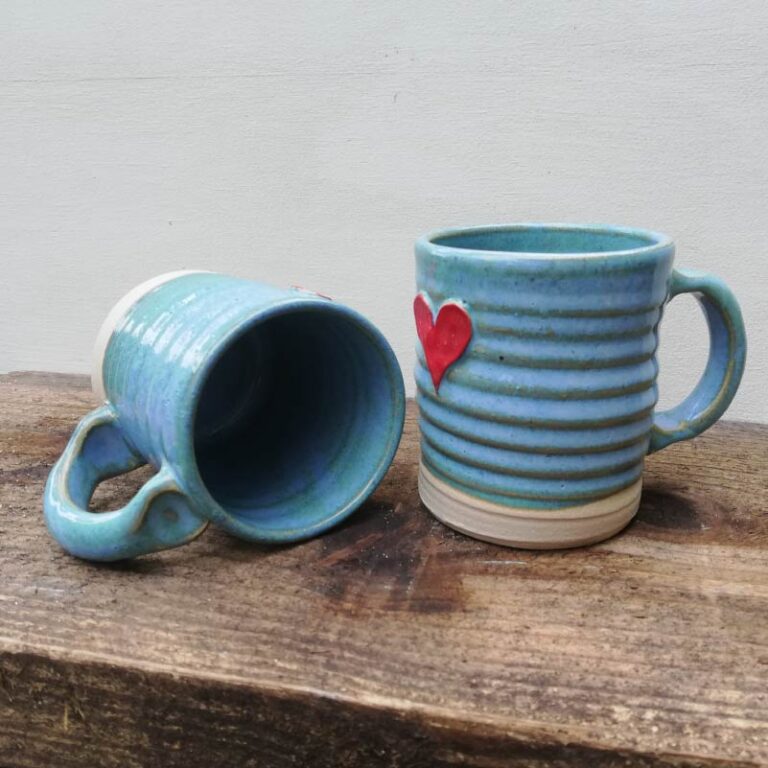 Love is in the air. Whether you want to share a beverage with the person you love, or you just love your beverage and want to keep it all to yourself, these "lovemugs" are just the thing for lovers and drinkers alike. They make a beautiful anniversary or valentines gift and they are a perfect addition to anyones morning coffee routine.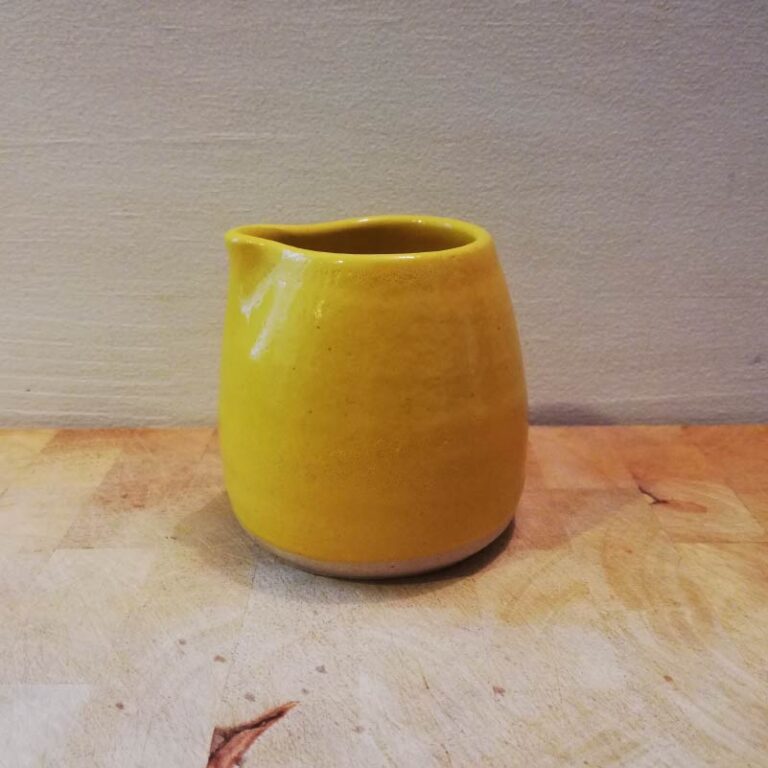 These handle-less hand thrown clay jugs are perfect for milk, cream, sauces or jus. Colours may vary, contact Rosie for details.
As each piece is hand made and one of a kind, items may vary slightly in size and colour.
"I always had a fascination with clay. I would gather it up and make mud pots with my mother at the kitchen table"
Rosies fascination with clay hasn't wavered since her childhood days, playing around in the mud. She learned her craft at Quay Stone Pottery in Ballina and then went onto to study Ceramics and Pottery in Thomastown, Co. Kilkenny. After working with Michael Kennedy Pottery and Breeogue Pottery in Sligo, Rosie set up her own studio in Easkey.
It is the raw and wild landscape that is so unique to Sligo that inspires Rosies design process. You can see the natural textures of local stone and flora speak through her work.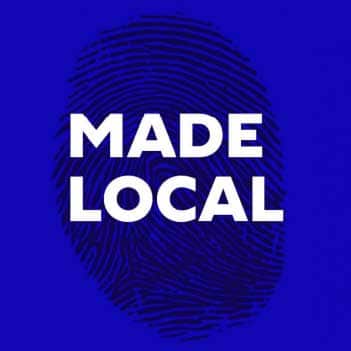 We supported Design & Crafts Council Ireland (DCCI) with their nationwide 'Made Local', you can own it' summer 2020 campaign to encourage shoppers in Ireland to buy Irish design and craft instore or online.
I recently bought a set of serving bowls for my friend as a wedding present. She was really into Celtic iconography and I was so happy to find a matching set. They were wrapped beautifully and my friend was delighted.
Deirdre Foley
Kildare
We bought a set of Rosies Tapas Plates. We needed something to serve cheese, olives, tapenade and crackers and these are perfect. Arrived early and were packaged really beautifully.
Colm Mc Carthy
Roscommon
My wife and I visited Rosies Pottery last year when we were on holiday in Donegal and loved it. Huge variety, and all of Rosies creations are so unique, so useable. We bought some ceramic goblets, and a butter dish. We will be back for sure.
Brian Eastwick
Hastings, UK
Sadly, due to COVID 2020 restrictions, all classes are postponed until restrictions have been lifted.
Ever wanted to learn how to throw a bowl?
Rosie runs pottery classes for adults and children in her working studio. These classes are suited to people at all levels, from beginners to those looking to broaden their existing skillset and hand turning techniques.

Pottery classes make a great gift and can be booked as single or group classes.

Rosie's Pottery and Crafts is a must stop along the Northern end of the Wild Atlantic Way, situated close to the now famous Artisan bakery and grocer; Pudding Row, McGowans Pub and a 5 minute walk from Easkey Castle and breathtaking foreshore.